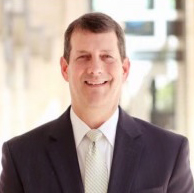 Q: Tell us a little about yourself—where you live, your family, how long you've been at DE, and what you did before coming here.
A: I now reside in Fort Myers, Florida. I am originally from Indianapolis, Indiana. I am one of 12 children (I am number 10) and I moved to Florida in 2001. I have largely been self-employed most of my adult working life and also I worked in Senior Living for 12 years just prior to coming to work with DE. I joined DE in September of 2018 and it took me five months to get to blackline, the first issue hit mailboxes in March 2019.
Q: What topic could you spend hours talking about?
A: Music, all kinds (everybody says that!) I would consider myself an audiophile. I played music professionally for 25 years as a drummer, typically for rock bands. I owned a drum shop in Indianapolis and thought I would play for the rest of my life. I then stopped playing when I moved to Florida and only began playing and performing again a few years ago. Music has really been an important part of my life and I could talk about until you are tired of hearing about it!
Q: What's your favorite international food?
A: Definitely cannot get enough Mexican food. I cook a lot at home and fancy myself as a soup maker. Follow me for more recipes … Just kiddin'.
Q: What's your favorite way to unwind after a hard day?
A: Walking my dog in my fantastic neighborhood. Spending time with my family and bossing around my children.
Q: What was the last song you sang along to?
A: One of the finest gifts I can give to all of humanity is to NOT sing. You are welcome!
Q: What advice would you give to someone new in the business?
A: Listen closely to those that have been highly successful and freely offer their advice to you. DE's culture is one of building each other up. The coaching we all receive is second to none. The guidance of those offering to help you is never selfishly motivated, As my Father taught me: "It takes 10 years to get 10 years of experience." The model that we enjoy now has many years of trial and error and listening to those producing at DE has helped me and so many other Publishers to achieve even greater success.
The other thing to embrace is to "become comfortable being uncomfortable." Getting out of my comfort zone has been a profound revelation to me personally throughout my life. We bring a natural excitement to this mission and it carries us further through the early days and we need to see that anything we have ever been successful at required this universal characteristic.
Q: Who's the funniest person in your family?
A: Um, that would be me.
Q: What's the furthest place you've ever traveled to?
A: Medjugorje and Rome
Q: What's the best thing you've got going on in your life at the moment?
A: My family and the Catholic faith handed down to me. Our faith has so much depth and width to it. While there are definitely moments of walking alone that we all must, seemingly, go through it is so rich. Knowing that God brings His love and grace feeds this mission and propels me daily.